Medical marketing is something that most doctors realize they need, but aren't quite sure how to start implementing it. Luckily, it's rather simple to do. You just need to know the right information and use the right tools. This article is going to provide you with what you need in order to make your marketing work. The first thing is to make sure that you know where your target audience is. This is going to set the stage for everything else you do to market your medical practice. If you don't know what a target audience is, it's merely people who are the most likely to need your products or services.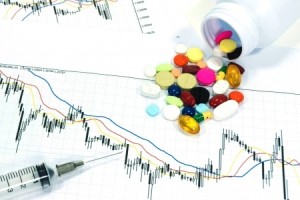 When you know your target market, find out where they go on the Internet. You do not want to waste time marketing on sites they don't even go to! Keeping your target market in mind is a method to focus on your goals. Use social media. Social media is fantastic because it is free. You are able to talk to your target market almost instantly, and they can talk back to you. This is a great way to learn more about them, and to provide them with links back to your site and other information that can help them.
Start a blog. It is a way to build relationships with your customers. You can also establish yourself as an expert in your field, which will make them more likely to buy from you. If you update your blog with entertaining content that they can use, they are going to come to like you and your posts. It makes them more likely to call to set up an appointment.
Think about writing guest posts for other people's blogs. This can be an excellent opportunity to get your name in front of people who are interested in your industry, by writing for someone who already has a lot of people in their community. Start an email newsletter. When you have a newsletter, you gain permission to send information about you and your site to a client's email address. This is something they probably check every day. It can be a great opportunity for you to entice them to call you for an appointment. However, you have to make signing up worth their while.
Offer discounts and special information for those who sign up for your newsletter. Also, make sure that it is very easy for them to opt-out of your newsletter should they want to. You should feel more secure about what you need to do in order to make things happen for your medical practice. Medical marketing is not hard, but you do need to do certain things to make it work. Use the tips in this article to make sure your medical marketing strategies pay off.
Getting results rapidly just got easier with US Medical Marketing!!
Call us at today 888-961-975
Please do us a favor by sharing this post. You can also let us know what you think of our post by leaving a comment on our Facebook page.   If there were any other topics you would like us to cover, please let us know.